I know I missed a November favorite...but that's ok!!! Here is last months obsession.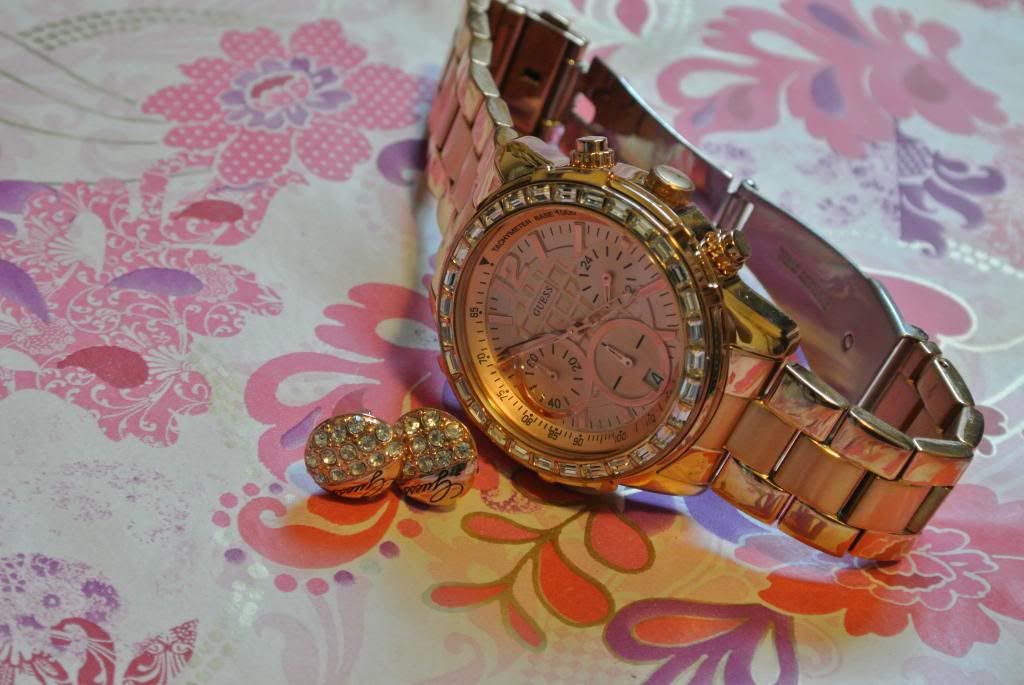 Oh, what's this? Another Guess watch? Yes it is! In rose gold too!!! & matching earrings. =)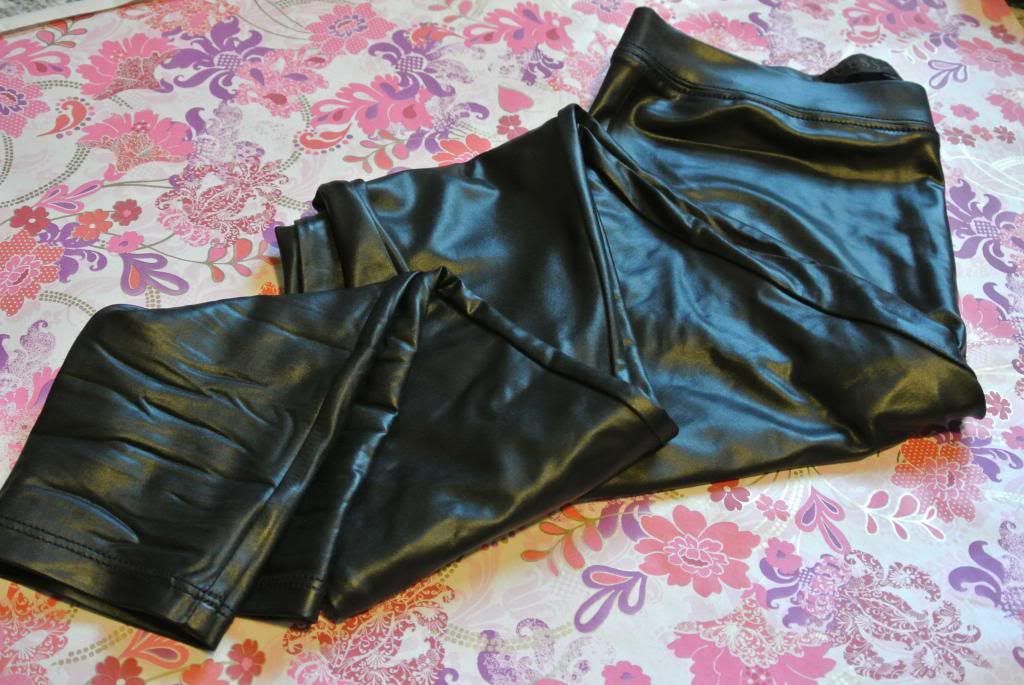 Guess wet leggings. I am loving the leather legging look! The trend is sorta sexy lol and the fact that their leggings, just make it more awesome because it's stretchy!!
Sorry about all the wrinkles. I was actually just wearing them. Took them off just for you. >.0
Surprise surprise another Guess product. I'm still obsessing over my tassel key chain. It is my current favorite key chain.
Clinique Even Better Concealer. This concealer is AWESOME!!! It's thick! & it has the even better formula mixed in it too. SO...that means that my pimple scars, dark spots and imperfections slowly fade away after every usage. =)
The last thing on my favorites post, is gonna be Dan's Hugo Boss cologne. I ran out of mine awhile ago and decided to be cheap and use his lol. I'm not a big fan of sweet girly scents. I'm a more masculine musky kind of scent kinda girl.
I think I'll end this post with a song. Cheers!