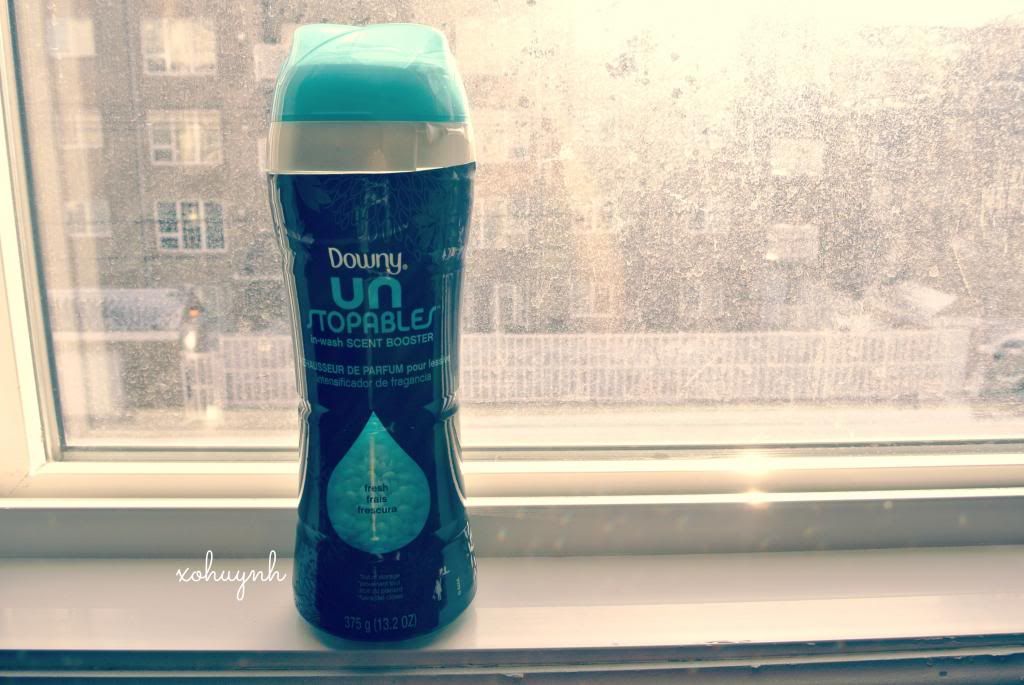 Hey guys, I'm posting another product review, it's the new Downy Unstopables. It's an in wash scent booster, so all it does, is make your clothes smell fresh. It come in 3 different scents,
Fresh
,
Lush
&
Shimmer
for about $9 each. In my opion the Fresh one smelled the best, so I got the Fresh one. The bottle is 375g, it's slim & tall & easy to hold.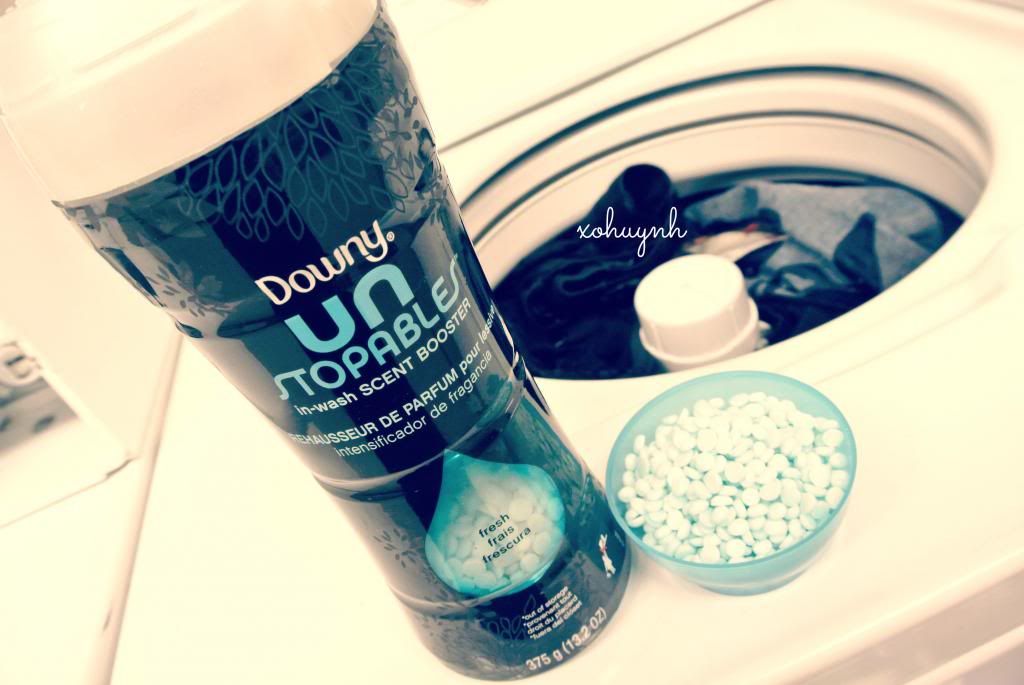 The Unstopables beads almost look like mini blue chocolate chips, it's sort of cute.
Ok, to use this, you pour the beads into the lid. You can pour as little or a lot if you want, I like to pour a lot. Than toss them into your washing machine and start your machine. Simple as that.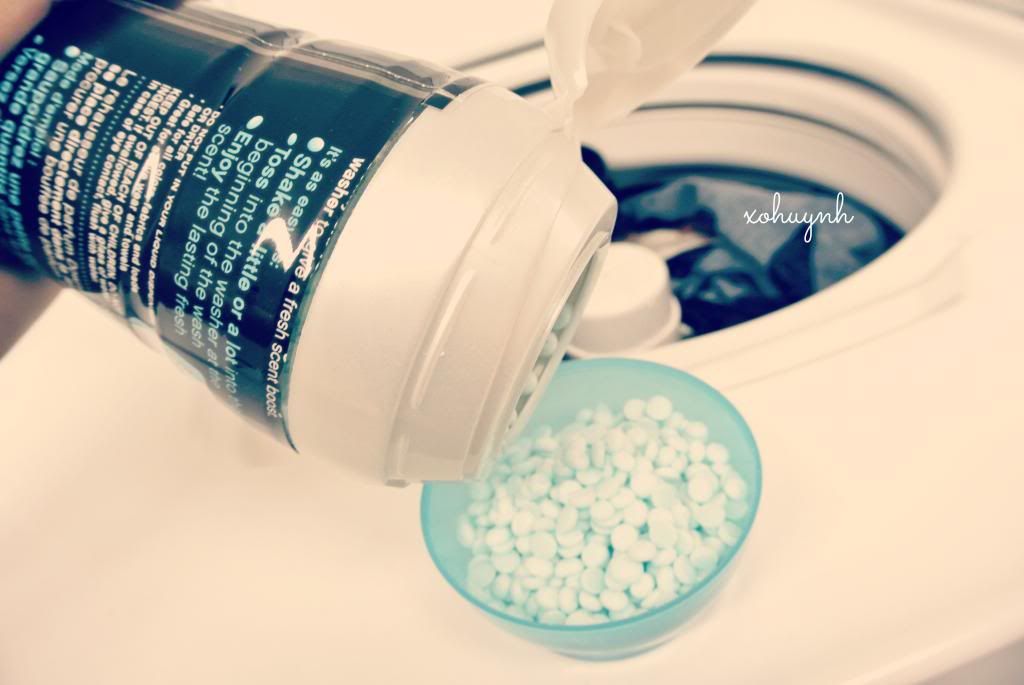 I added the beads with my normal detergent just before I turn on my washing machine.
My overall impression? It was ok, I noticed that if I hang dry my laundry, the Unstopable scent was really noticeable, which is good! The scent however only lasted for a couple weeks for me, not 12 weeks that the product claims. Also, when I put my laundry in the dryer, the Unstopable scent become unnoticeable, which sucks because the product smells so good. I'm not sure if I'm drying my clothes the right way or not? or it's because I have crappy apartment coin laundry machines...
I was just looking at the directions again on the Downy site, I think I was suppose to add the Unstopables before I put my clothes in the wash...I'm not sure if that will make a big difference but I'll try that next time lol. =P Overall, I give Downy Unstopables a 7 out of 10.
Would I purchase thing product again? Maybe, I'm not quite sure yet. I really do love the scent, but maybe I'll give the fabric softener version of this a try...once I figure how to use fabric softener.