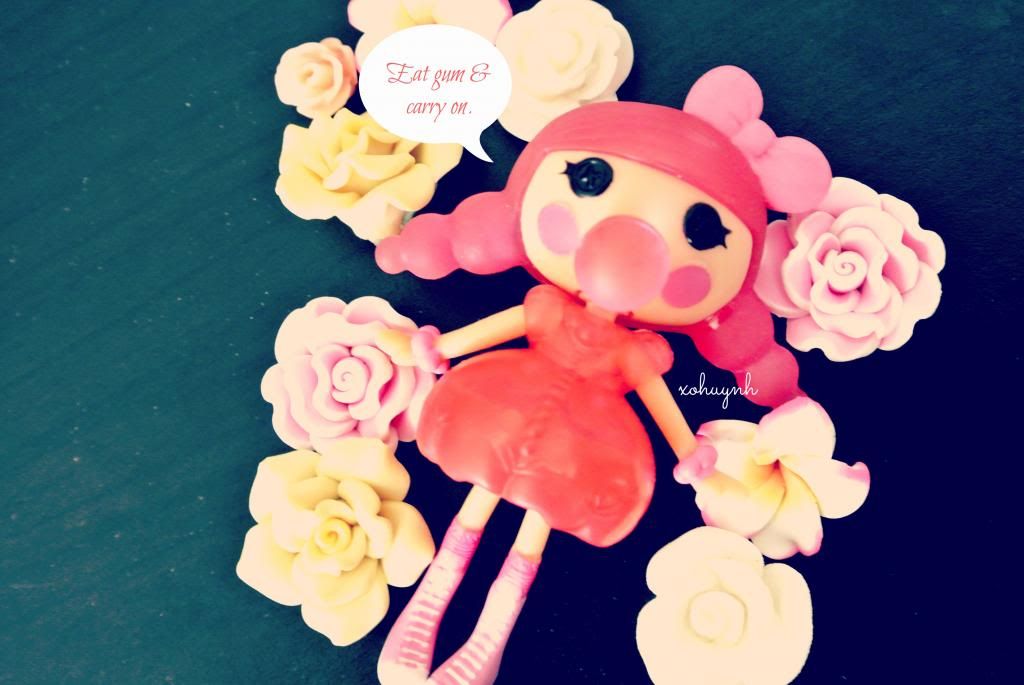 Hi loves, today is a DIY kind of day. I'm going to show you guys, how easy it is to make a pair of D&G inspired floral sunglasses, without the price tag of...$500?
Ok, the supplies you will need is:
Strong glue - I recommend E6000.
Cheap pair of shades. - I got mine at Forever21 for $6.50.
Cabochon/Polymer Clay Flowers. - I ordered mine at
Etsy
for under 5 bucks.
Nail polish. - Optional.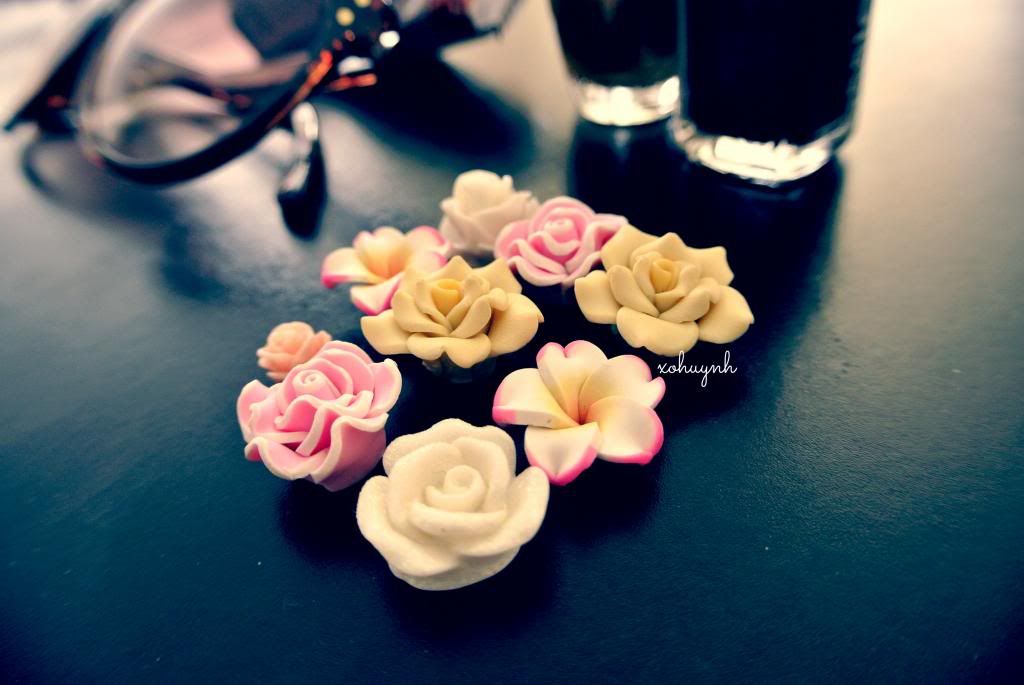 I didn't like how the pastel flowers looked against my glass frames, so I decided to turn then gold...with nail polish!!! You guys don't have to follow me & paint the flowers of course, remember, you are the boss of your DIYs.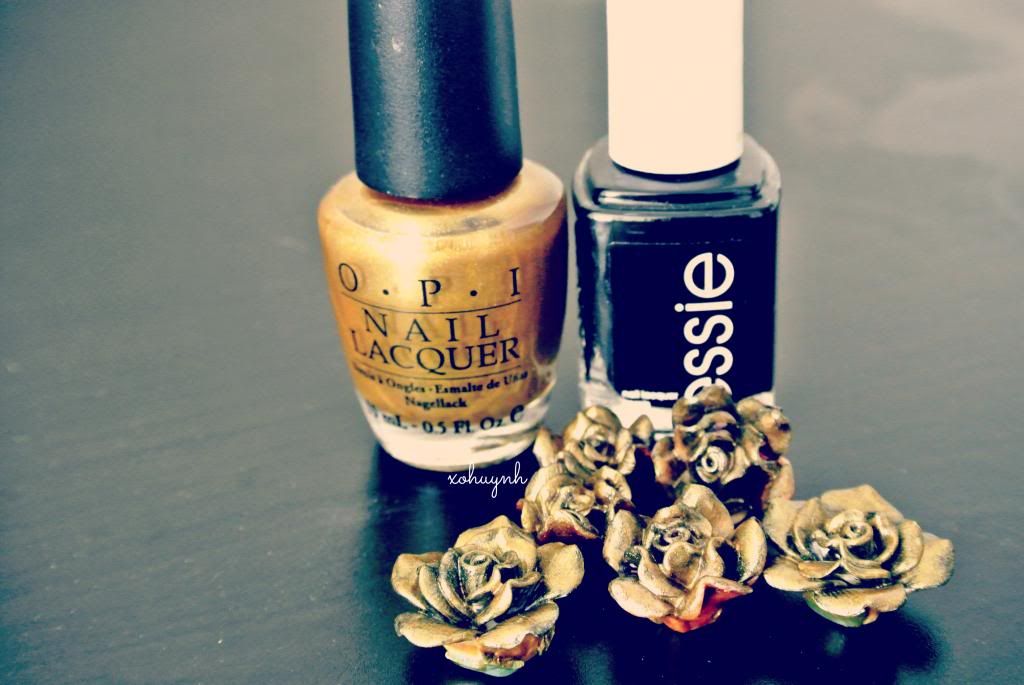 I used a black and gold nail polish to give the flowers an antique vibe to them. All I did was dabbed a few black polish around the roses and topped it off with 2-3 coats of gold polish. & after they finish air drying, all is left it to glue them on! It's that easy. I do recommend planning where you want to put the flowers first, and than gluing it in a well ventilated area.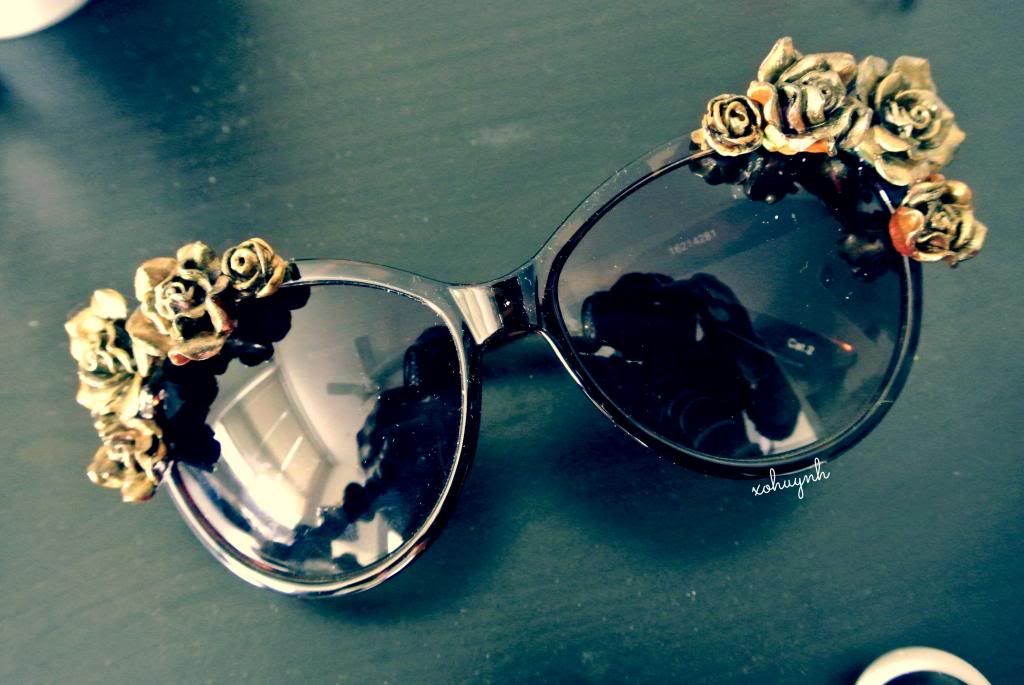 &&& the finished product! How expensive do these look? =P