Hey guys, this was my work outfit of the day & it almost gives off a nautical vibe...doesn't it?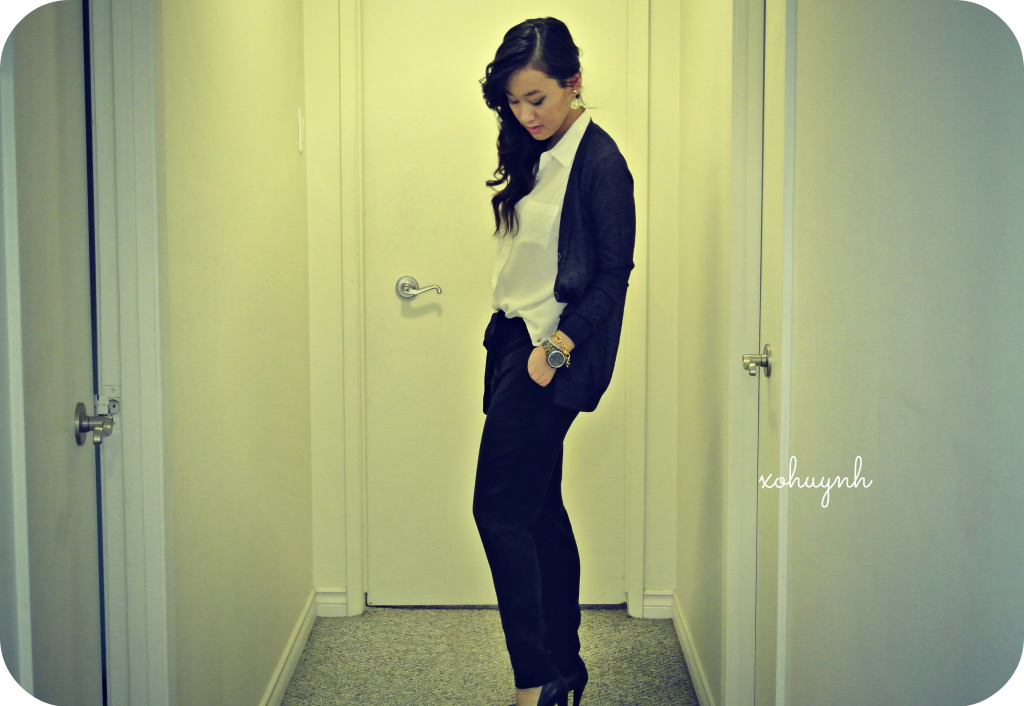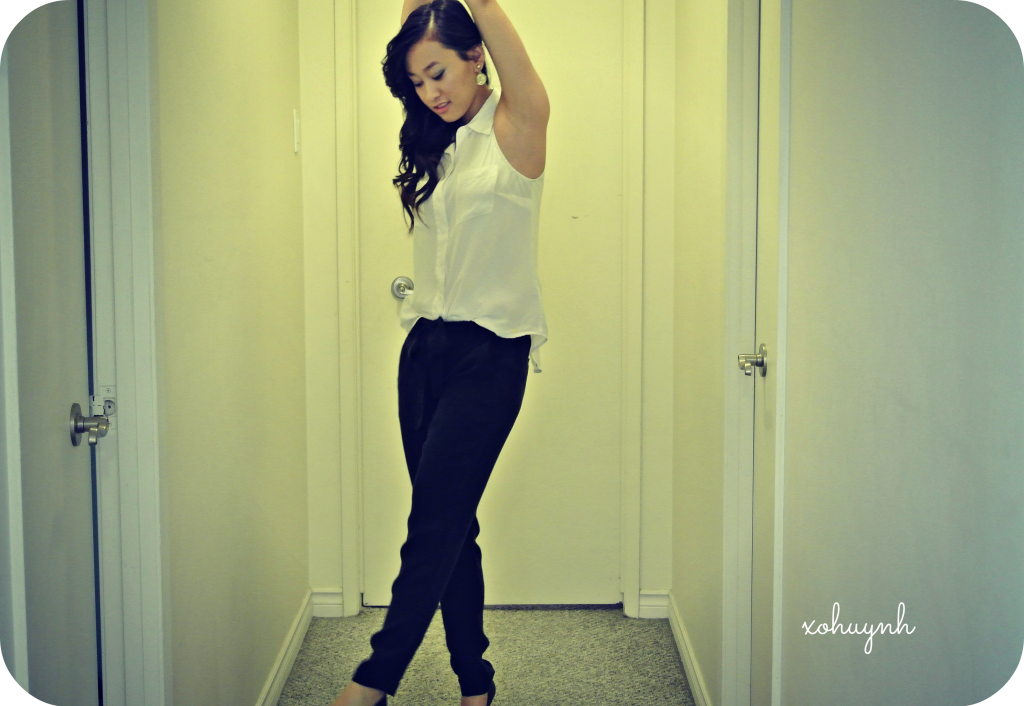 I honestly felt like I was wearng PJs to work today. My entire outfit was silky and baggy lol.
Lighting change!!!
I though I looked like a classy lady today lol, cheers. =)
What am I wearing?
Blouse: Guess
Trousers: Guess
Heels: Guess
Cardigan: Guess
Watch: Guess
Gold Bracelet: Guess
Silver Bracelet: Tiffany & Co
Earrings: Thrifted
That's almost head to toe in guess!!!