Hey guys! I would like to share with you this awesome candle I bought. It's a 21oz. soy candle, that has a ring hidden in the wax of each one. The rinds ranges from $10 - $5000.
I first found out about this candle on Instagram, one girl that I followed shared some pictures of her first Diamond candle. I asked her where she got it and she sent me a link to
http://www.diamondcandles.com/
. Once I got on the site, I went crazy! The prices of these candles are only $25 & it comes with a ring. I thought it was amazing because all the candles you buy at Bath & Body Works are already $25 for one, why not get a $25 candle with a ring?
I immediately started to but a bunch of candles in my shopping basket & when I finally ready to pay...Diamonds Candles don't ship internationally. Which means, it only ships within the USA. I was so bummed out and depressed for awhile, until I decided to hunt it down on Ebay. I found a seller,
chinableu
who sold some of these candles for $35 but with a shipping charge of $20. So it totaled to $55, which was a really expensive for a candle but I reasoned with myself and bought it anyways cause I really wanted it.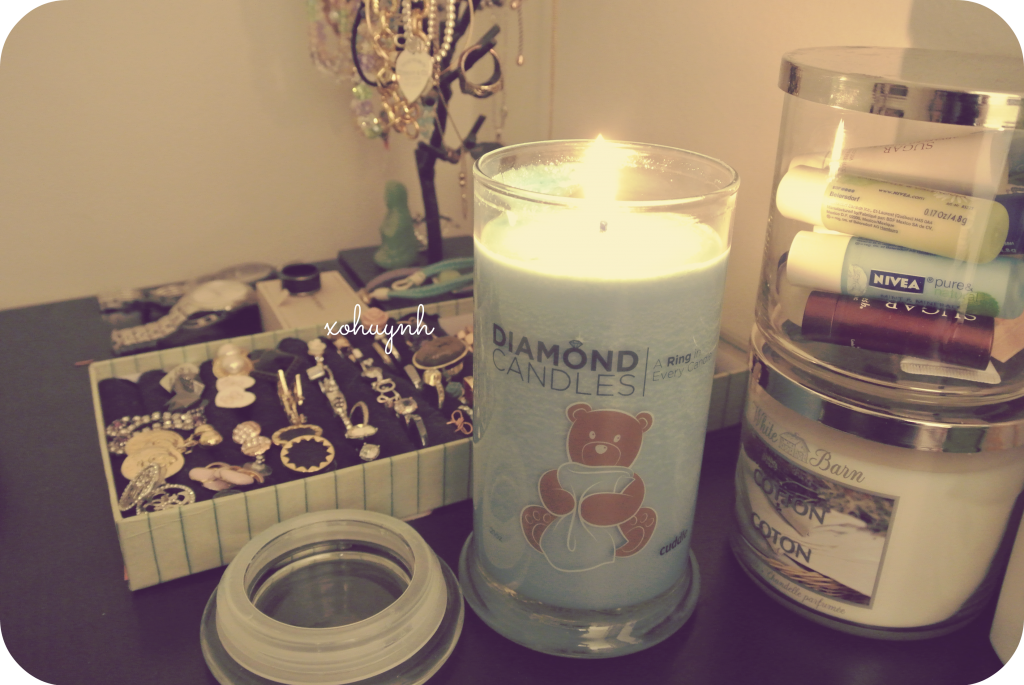 It took about 2 weeks to arrive to my place & during that 2 weeks, I went crazy. I was so excited that I went on Youtube and watched reviews on this candle and watch people revealing their rings. Most rings were gorgeous, so I even got more excited for mine, untill I watched this video.
http://www.youtube.com/watch?v=qrqQoYaxifE
I started to panic, I was really worried that I would get a crappy ring like hers lol.
Anyways, on to my review. Once I got my mail, the package was seriously heavy. I swear this thing weighs like 5 pounds lol this candle was massive, which is a good thing because I did pay $55 for it. Oh, & the scent that I got is called Cuddle.
Umm, I'm actually really sick right now, so I lost my sense in smelling. I can barely smell anything with my nose at the moment lol. But, once I started to burn this thing, I could actually smell a hint of this candle like 4 meters away. So, the aroma of this scent must be really strong if I can still smell it with a stuffy nose. The Cuddle scent itself smells like baby oil...baby powder? I don't mind this scent but my boyfriend hates it lol. He actually ran in the room yelling it stinks because it smells like a babys butt. SO, next time I'm definitely going to buy a different scent.
The ring is located where the gold sticker is on the back on the candle. It took about 6 hours-ish for the wax to melt to revel the gold foil that the ring was wrapped in. Honestly, this is my first soy candle and the wax takes forever to disintegrate, so for sure this candle will last a lot longer than my Bath & Body Works candles.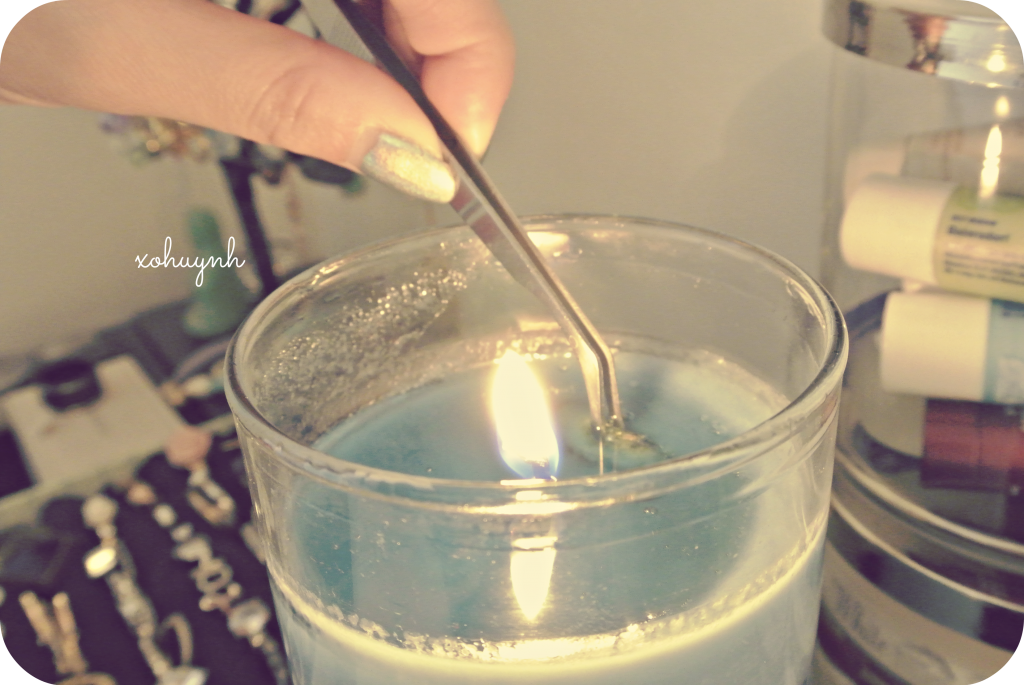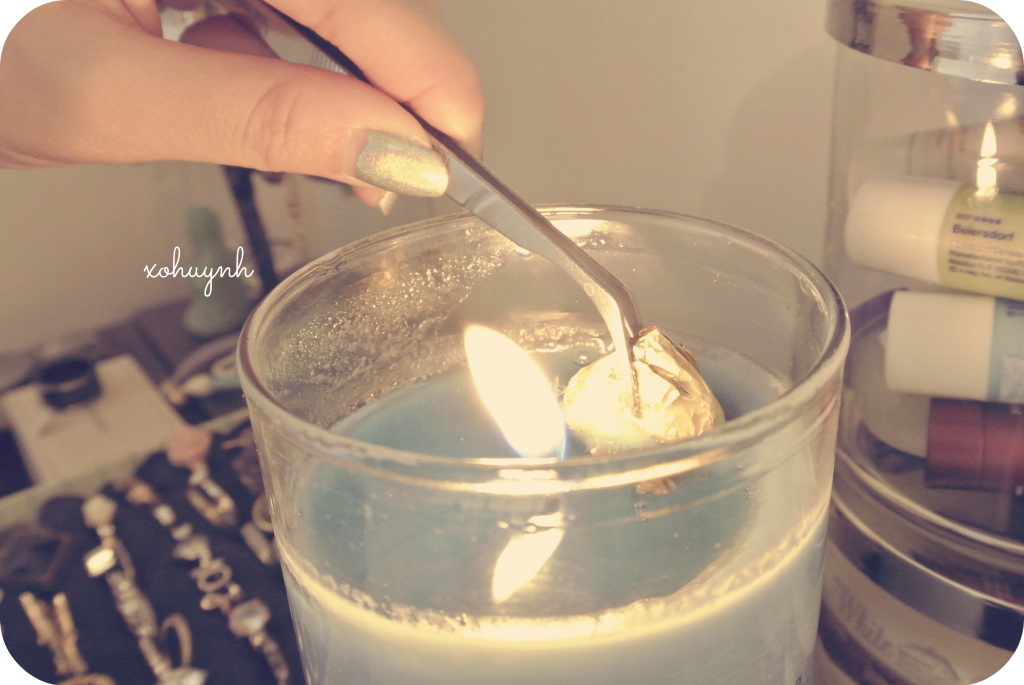 Once I got my ring out of the wax, it was really oily. I guess that just means that the candle is full of fragrance oil. & once I saw my ring, I was really happy that it wasn't ugly. I'm pretty sure that I got the $10 rings and I don't care, because it doesn't feel cheap and it's pretty darn shinny.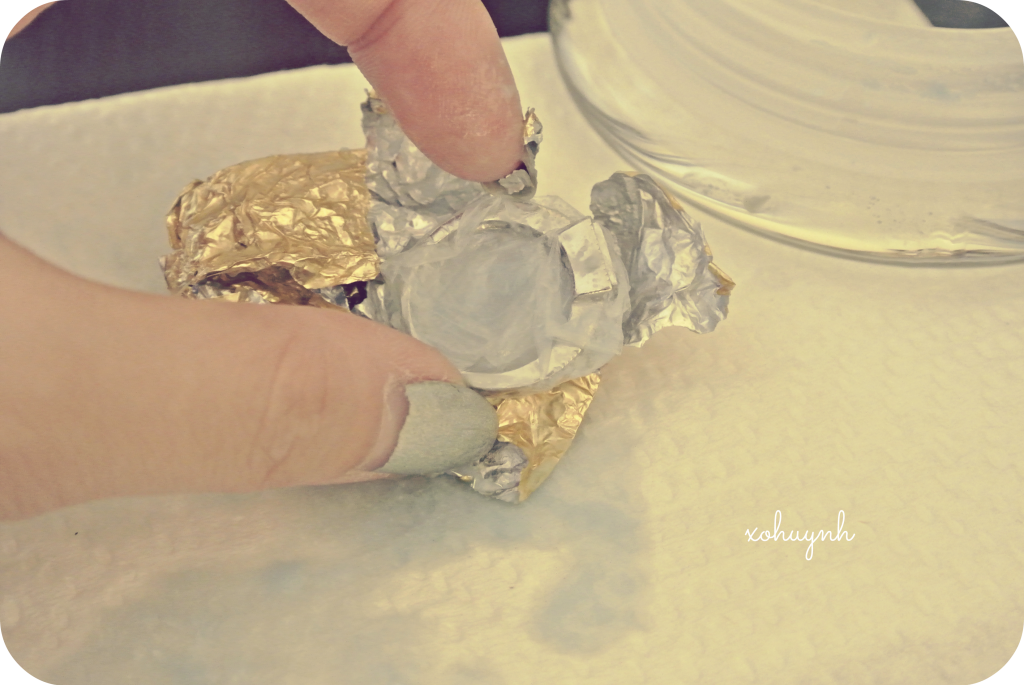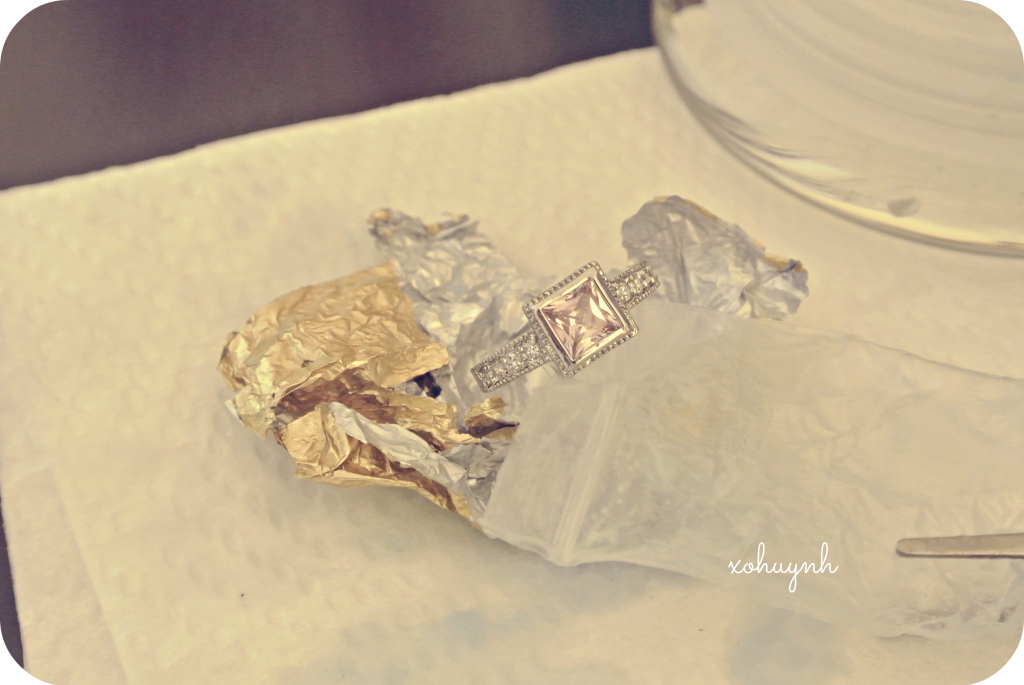 Pros:
- Soy wax. It's long lasting a good for the environment.
- Strong Scented
- Huge. 21oz.
- Comes with a ring
Cons:
- Ships within USA only. Have to play double the price on Ebay because of that.
I'm actually really happy that I got this, even though it costed me $55, I thought it was well worth it. The idea itself is pretty genius, like what girl wouldn't want a candle with a ring inside.
Overall, I would buy this candle again, the quality is amazing. I just wish that Diamond Candles would ship to Canada. PLEASE ship to Canada soon!
Here is my instagram picture of what the ring really looks like.