Hey guys! Last Tuesday, me and my BF went on a dinner & movie date & we tried this new...well not necessary new, the restaurant has been there for a few years now...anyways we had dinner at
Cibo
. It's located on 10th St? of 17th Ave. It was like 2 blocks away from where I lived, I don't know why have't ate there before lol.
Thought I would share my dinner experience here with you guys. Oh, be prepared to look at badly focused pictures. The restaurant was dimly lit & I was way to shy to use my flash. >.<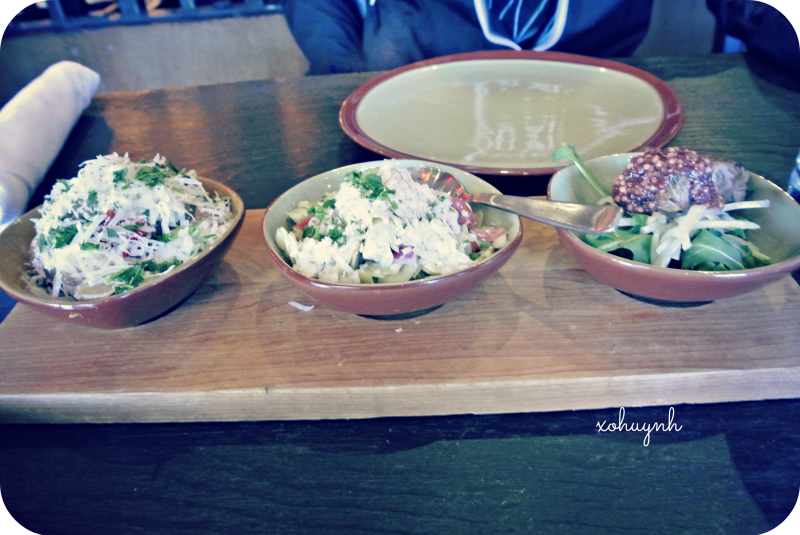 First off, we ordered appies, it was 3 for $11.
Starting from the left, we got marinated mushrooms, bruschetta & country pork terrine. The waitress gave us bruschetta bread on the side & we used that to eat with everything lol, which probably wasn't the correct way of eating it...but hey! They all tasted better with bread.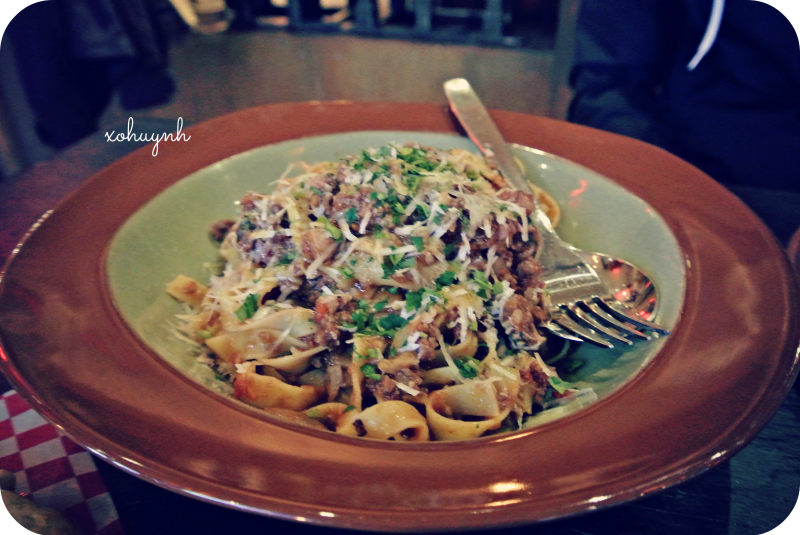 On to our entrees, he got the Tagliatelle pasta.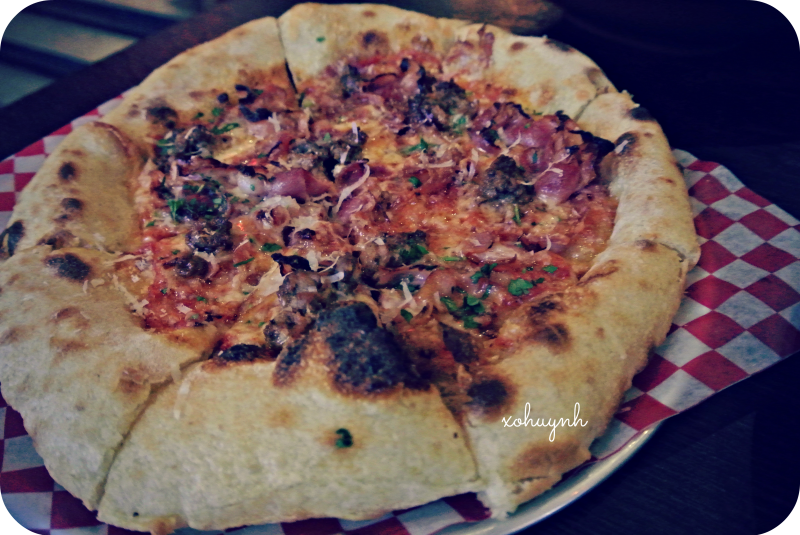 & I got the Wild Boar Bacon Pizza. We end up putting both plates in the middle & just shared them. Both were delicious...but the pizza was better because it had bacon lol.
By the time we finished, I was full & he was pretty full...but I wanted ice cream lol. So for dessert, we shared a Pistachio Gelato & a White Chocolate and Goat Cheese Panna Cotta.
The Panna Cotta was a little too sweet for my liking but the pecan that they topped it with was amazing! I would buy a whole box of that.
The food here is awesome & rustic, same with the interior & atmosphere. I'm for sure coming back to this place, I want to check out the outside patio in the summer. =)
Oh & the movie we went to go see? Identity Theft...sort of wish we went to see Oz instead.