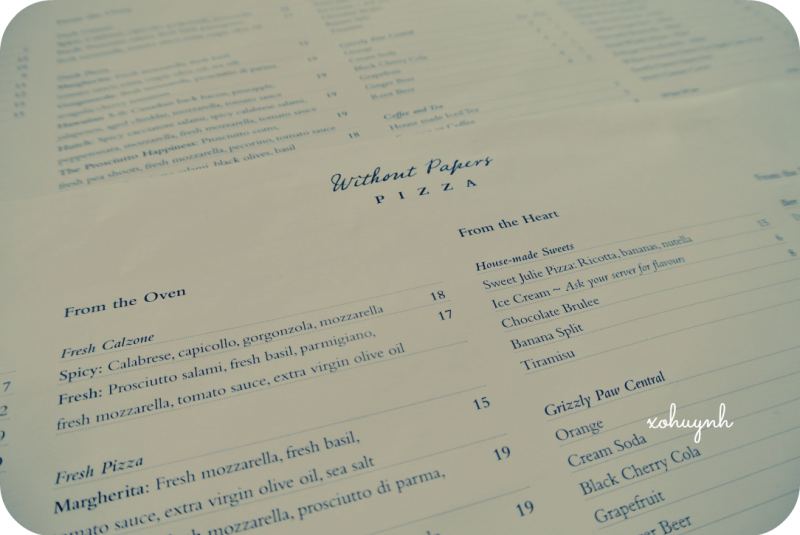 Last Friday night consist of pizza, bowling & beer with a few of my favorite peoples. We had dinner at a pizza place located in Inglewood called Without Papers. It was a cute little restaurant that had vintage cartoons being played along the walls. Enjoy they pictures! =)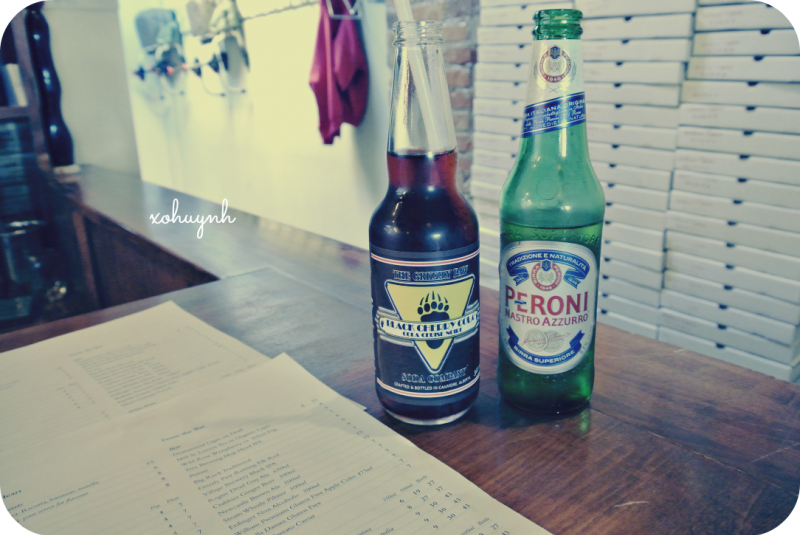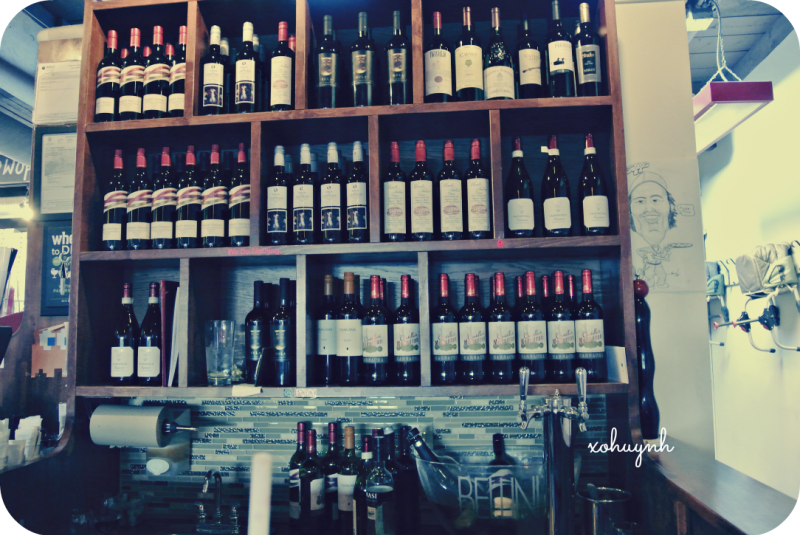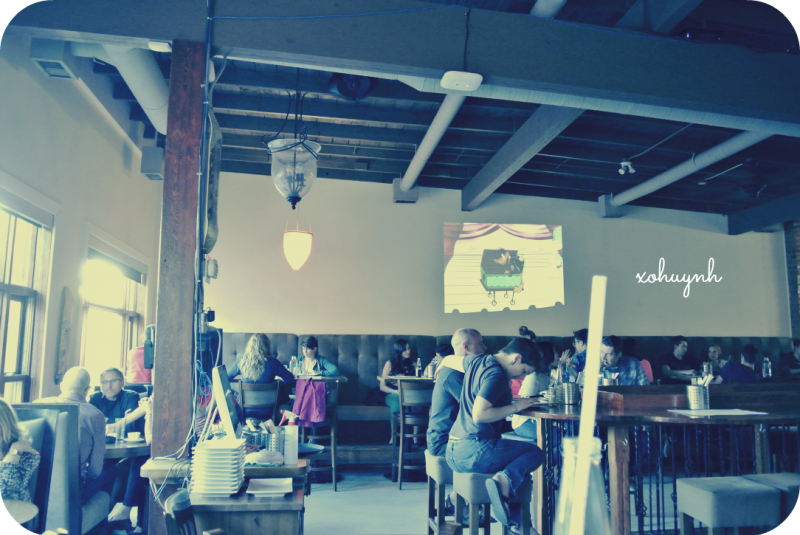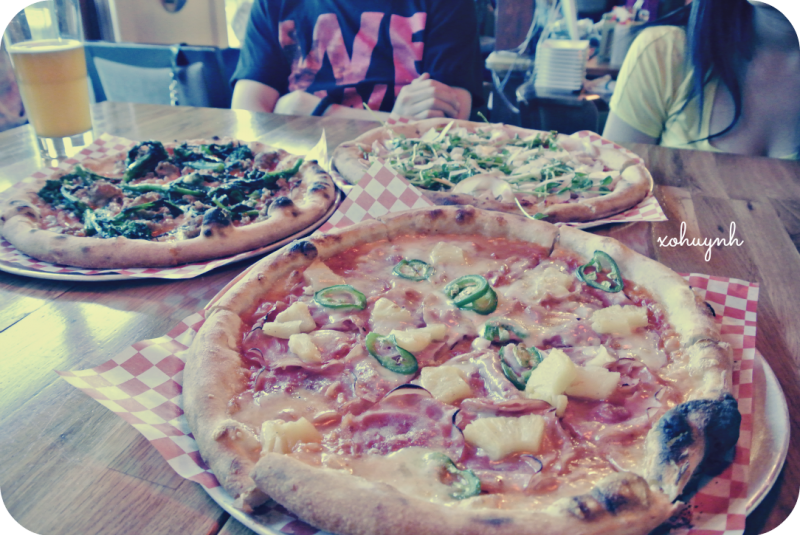 Even though the pizzas were delicious, I was a little disappointed about the crust/dough because it wasn't crispy. I hate it when I take a pizza and it just flops down with all the toppings sliding off...but other than that, the pizzas were good haha.
After dinner, we decided to go bowling at Let's Bowl. That place is awesome! At night, you bowl in the dark with black lights, so everything glows & you can drink while bowling...also, they open till midnight. Oh! & they have chicken tenders. =P
I haven't bowled in 5years! & I came last in all of our games.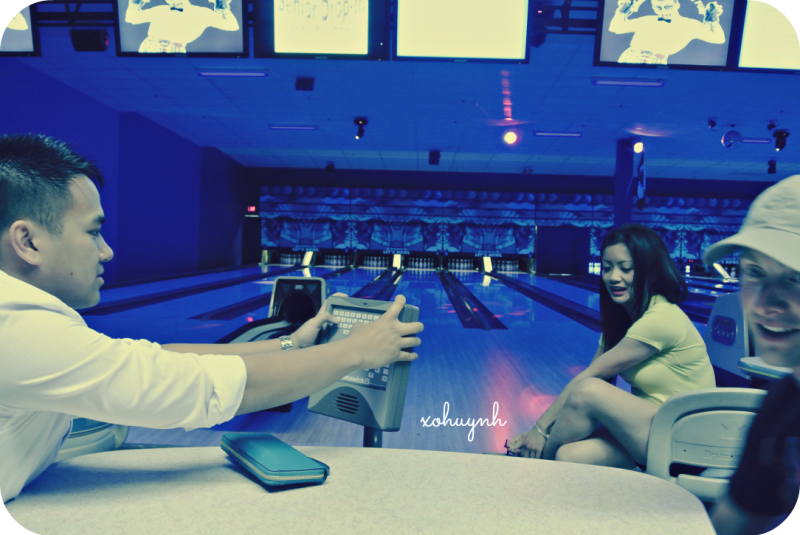 The boyfriend, the Sandy & the Ryan.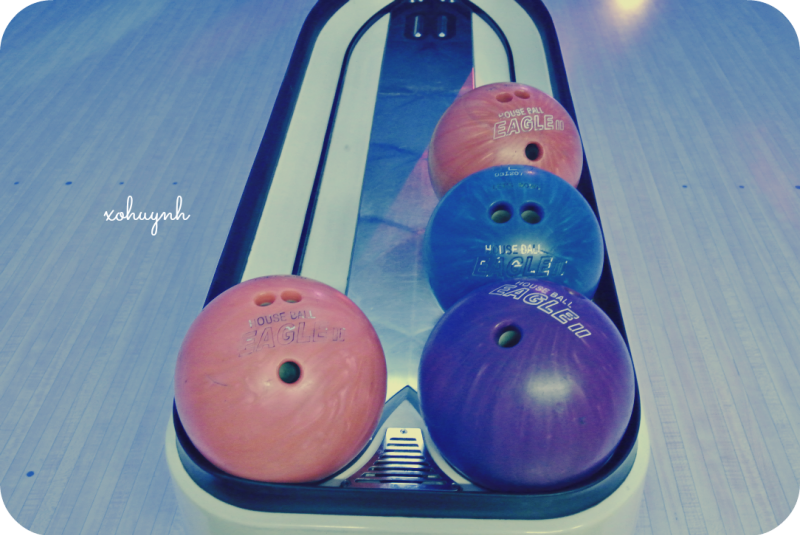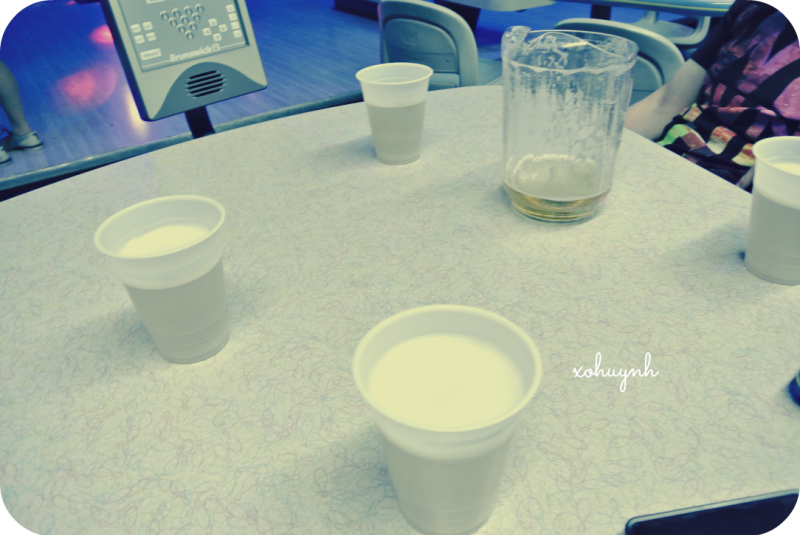 Ugh, I have never drank so much beer in my life! I hate the taste of beer & how it makes you bloated.
We had 3 jugs of beer that night...it was gross.