Hey guys, ready for another DIY? I saw these Heart polka dot jeans on Pintrest & I had to make them.
The materials:
Old jeans
Painters tape
Marker
Ruler
Paint brush or sponge
Fabric paint
Ruler
Measurement tape ( forgot to but this in the picture )
Scissors (forgot this one too)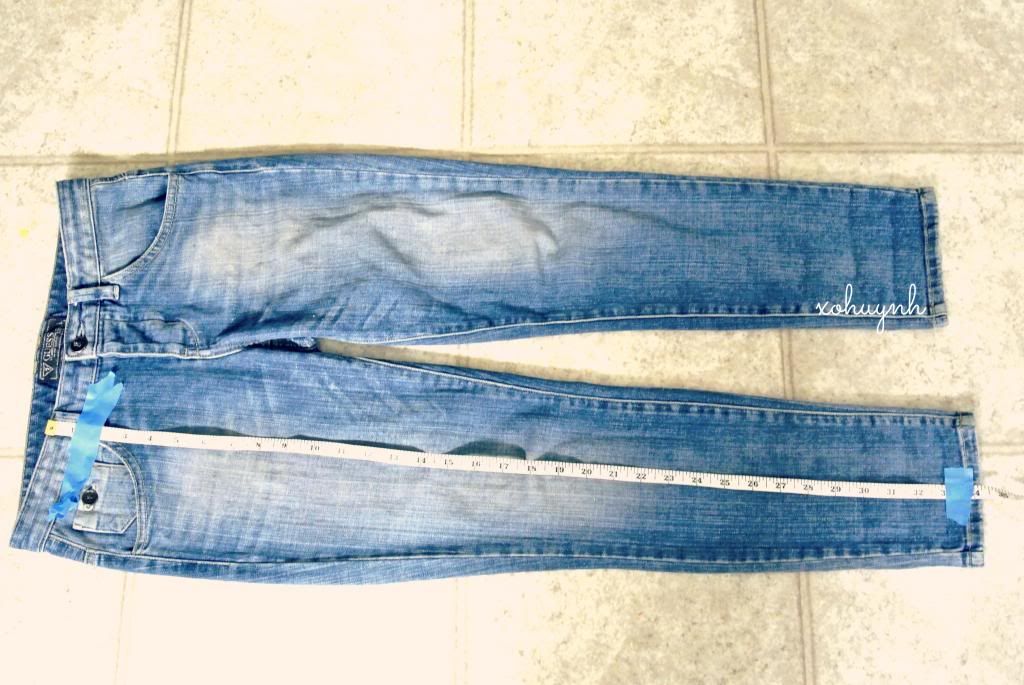 First you want to lay out your jeans flat and than find the middle on the with the measuring tape. Line it up straight and tape it your jeans so the measuring tape won't move around. Now, start making dots every 4 inches down.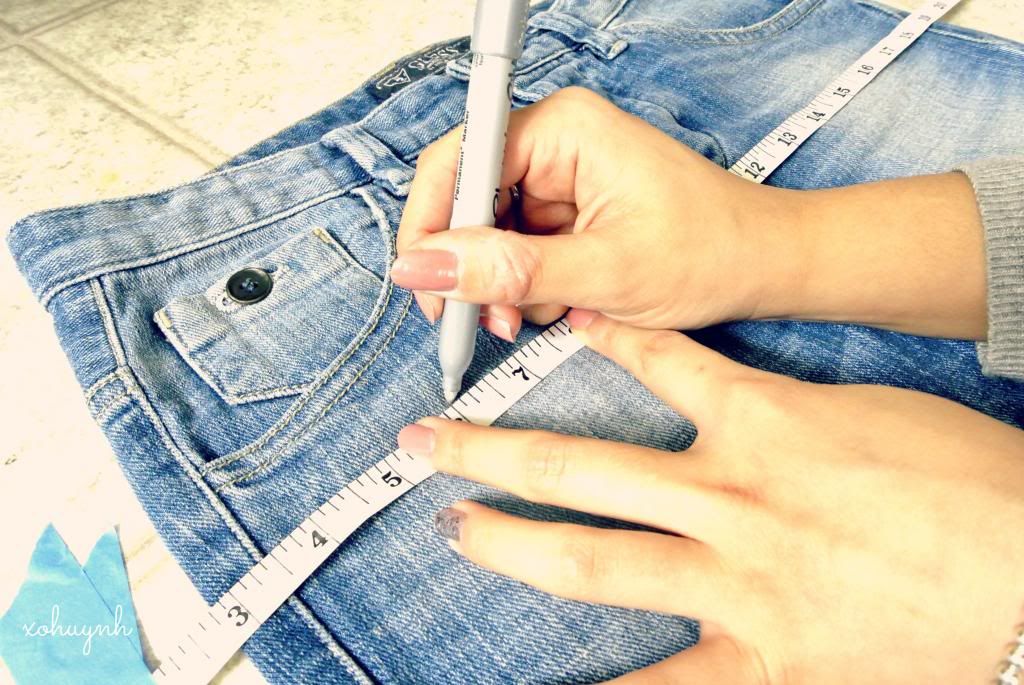 Next, line up the measuring tape so it's under your first marking and make a mark for every 2 inches across. Do that for all of the previous vertical dots. You should have a simple grid throughout your first leg, the spacing should be 2 inches apart horizontally and 4 inches apart vertically, an imaginary rectangle basically
[for the next step you can use your ruler or measuring tape for your next marking, I however, just eye balled it.]
Now, you want to find the center of the rectangle and make a mark. In theory, each marking/dot should now be 2 inches apart from each other, vertical, horizontal and diagonal.
Repeat all of these steps on the other leg.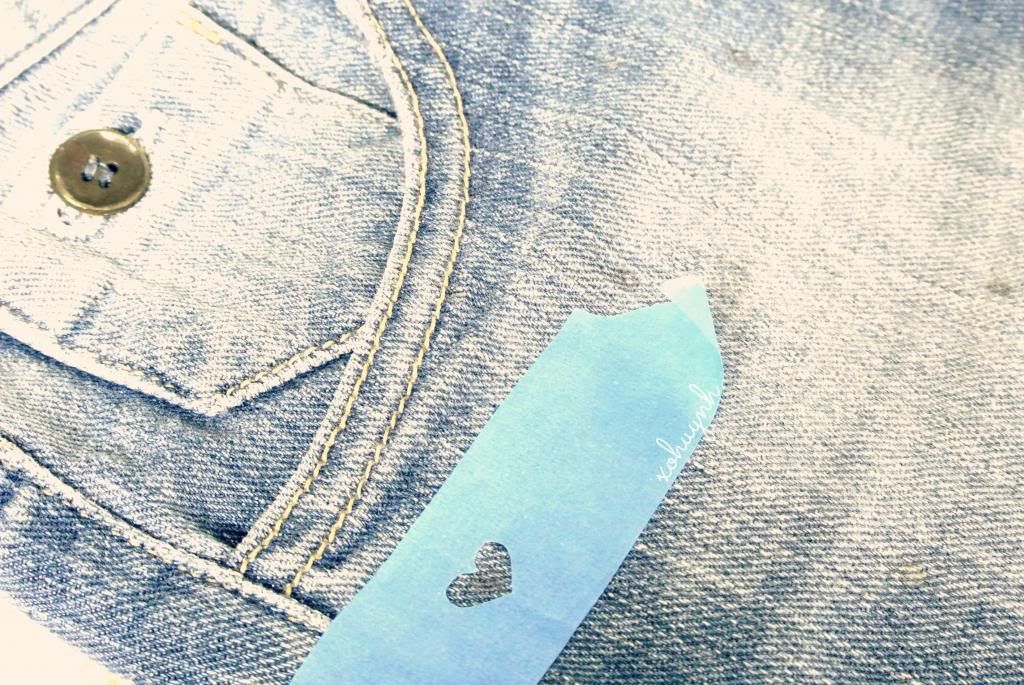 Now take the painters tape, fold it in half and cut out a heart. Tape it over the dots you made.
& dab paint over it.
Peel off the tape, repeat & let it dry. That's it!! Don't worry about making mistakes, no one will notice!
Enjoy guys!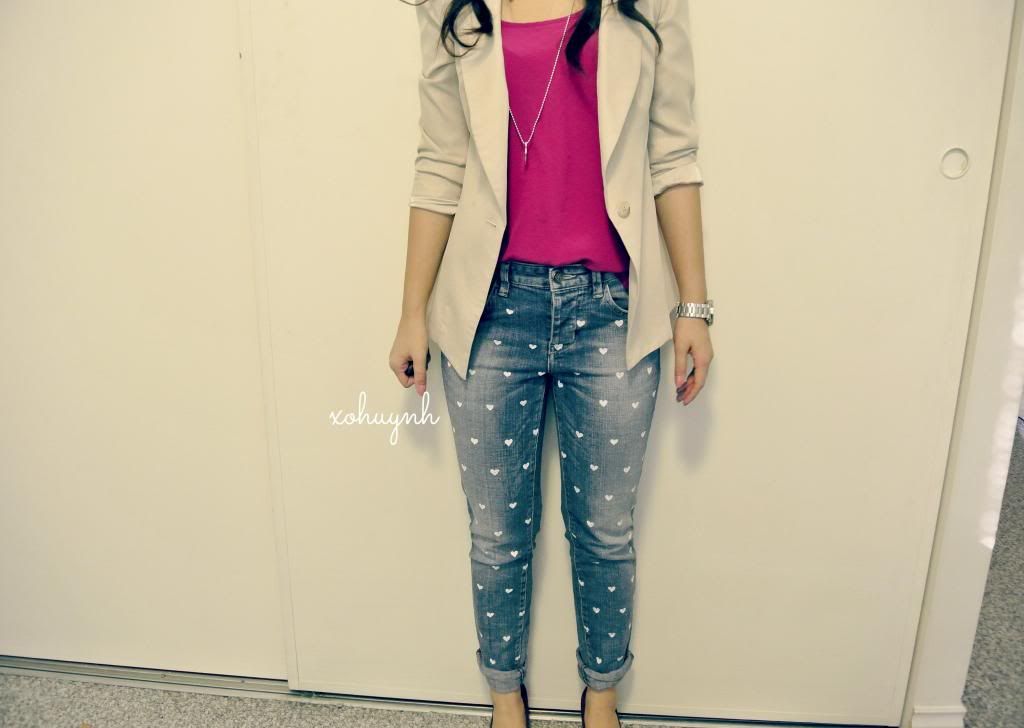 What am I wearing?
Blazer : Guess
Top : Forever21
Necklace : Tiffany & co
Jeans : Old Guess Jeans
Watch : Guess